Belgian Hares:
A standard buck with nice type and show quality out of Felgar's Bird and Felgar's Otis will be available at the end of August. He will be shown as a Jr. at Belgian Hare Nationals 2018 in Canton, Ohio and Ohio Mini Convention 2018 in Columbus, Ohio and at several local shows in Ohio.
English Lops:

We will have English Lops available once the litter is born.
​

Powered by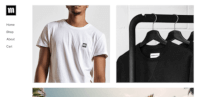 Create your own unique website with customizable templates.