Felgar's Rabbitry is an A.R.B.A. registered rabbitry, and we are proud members of A.R.B.A. and the American Belgian Hare Club. Here at Felgar's Rabbitry, our main breed is the Belgian Hare. However, we also offer show quality and breeding quality English Lops. We live on a small hobby farm in Loudonville, Ohio. Where our rabbits are able to have plenty of exercise daily. We also have a couple chickens and goats with some dogs and cats mixed in the bunch as well. All of our animals have access to clean water, food, and are in clean environments. The rabbit pens/hutches are cleaned at least every 2 days. We enjoy showing our animals at local County and Street fairs as well as breed specific shows through ARBA (American Rabbit Breeders Association) and the American Belgian Hare Club. We are active in 4-H and in FFA. Please look through our site, and if you have any inquiries, please feel free to contact us. We also offer a obligation free waiting list for any gender, breed, or variety we offer at the rabbitry. Its free to be added, and you can ask to be added or dropped on the waiting list at any time.
Please feel free to contact Felgar's Rabbitry by emailing us at 19safelgar@gmail.com
Or, find us on facebook under Felgar's Rabbitry!
Powered by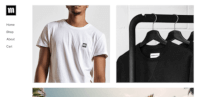 Create your own unique website with customizable templates.